As we continue the series "Seek His Face", this week, we will be seeking His face in the Word.
Isaiah urged his readers, by the prophetic Word of God, to turn and seek the LORD, to search Him out. In the following verses, the LORD prophesies of sending His Messiah, and of the unfettered character of His Word:
"Behold, I have given him as a witness to the people, a leader and commander to the people...Seek ye the LORD while he may be found, call ye upon him while he is near: let the wicked forsake his way, and the unrighteous man his thoughts: and let him return unto the LORD, and he will have mercy upon him...For my thoughts are not your thoughts, neither are your ways my ways, saith the LORD....So shall my word be that goeth forth out of my mouth: it shall not return unto me void, but it shall accomplish that which I please, and it shall prosper in the thing whereto I sent it." Isa. 55:4-11 (excerpt)
Many people reject out of hand a work of God, like the Shroud of Turin, because they do not believe the LORD would use a piece of cloth with His image upon it to confirm His Word, and testify of His salvation. Some reject an item of physical evidence like this as an idol that God would never use. However, the LORD states clearly above, that His ways and thoughts are very different from man's, yet He assures us that those ways and thoughts, as revealed in His Word, accomplish exactly what He sets them out to do. Moreover, the LORD has used images to bring His truth to man. He instructed Moses to lift a brass image of a serpent on a pole for the people to look upon in order to be healed and delivered from a plague that had broken out against them. In the same way, Jesus spoke of being lifted up (on a cross), and men looking upon Him. So, is the Shroud of Turin, engraved with the body and face of Christ, one of these images purposed by God, to be looked upon by men, and is it revealed in the Word of God? Jesus said that the scriptures testify of Him. He also said, as the prophets have written, all will be taught by the LORD, and those who have learned from the Father, come to Jesus (Jn. 6:45).
Paul and Silas traveled to Berea (meaning "well-watered"), where the Jews listened to the Gospel from him with an open mind. The Bereans were those who studied and searched the scriptures, and when they found the confirmation of the Gospel of Salvation brought to them by Paul and Silas in the scriptures, they believed the news of Christ (Acts 17:10-12). The Word of God, including the Old Testament, which is what the Bereans had to study, brings repeated witness of all things pertaining to Christ, the Messiah and Savior, as Jesus said.
The prophet of God wrote of an image of a severely wounded Messiah that kings would look upon about which they had not been told in any other way. It would sprinkle them (as the blood of expiation):
"Behold, my servant shall deal prudently, he shall be exalted and extolled, and be very high. As many were astonied (desolate, appalled, causing horror) at thee; his visage (appearance, to look upon. Root meaning: to inspect, to look upon and consider; discern) was so marred more than any man, and his form more than the sons of men: so shall he sprinkle (nazah; spurt, spatter, sprinkle, especially in expiation) many nations; the kings shall shut their mouths at him: for that which had not been told them shall they see; and that which they had not heard shall they consider." Isa. 52:13-15
Isaiah is prophesying about an image that many could look upon, consider and examine: an image that testifies of something so profoundly that man can understand its meaning without being told from another source. The image speaks for itself powerfully.
We see one fulfillment of this prophecy above in the New Testament, as Paul appears before Festus and King Agrippa. Paul reminds the King that the things he was preaching about Christ were nothing more than what Moses and the Prophets before him had already written and testified, including Christ's suffering, death, and resurrection from the dead (Acts 26:22-23). Festus accused Paul of being mad. Then Paul said to Festus and the King:
"...I am not mad, most noble Festus; but speak forth the words of truth and soberness. For the king knoweth of these things, before whom also I speak freely: for I am persuaded that none of these things are hidden from him; for this thing was not done in a corner . King Agrippa, believest thou the prophets? I know that thou believest. Then Agrippa said unto Paul, Almost thou persuades me to be a Christian." Acts 26:25-28
Paul again confirmed that the scriptures reveal Christ, including Moses and the prophets. He also concluded that the king had the knowledge that the prophet (see verses from Isaiah above), said would be revealed for kings to look upon.
The Word of God also speaks of a reflected, or mirror (reversed) image, which testifies of His face:
"But we all, with open face beholding as in a glass the glory of the Lord, are changed into the same image from glory to glory, even as by the Spirit of the Lord." 2 Cor. 3:18
It is written in Proverbs of a mirrored, or reflected, image that affects a man's heart profoundly:
"As in water face answereth to face, so the heart of man to man." Prov. 27:19
The image on the Shroud is also a negative, or reversed, image.
The disciple John, when he ran to the empty tomb with Peter, was convinced to believe in Christ's resurrection by what he saw in the tomb - the shroud with which Jesus' body had been covered, and the scriptures say that he was then convinced of the resurrection. Rather than just an empty cloth, was there something upon the linen grave clothes so powerful as to convince John without doubt? (Jn. 20:6-8)
Jacob named a place "Peniel" (meaning "facing, turning toward God"), saying, "...for I have seen God face to face, and my life is preserved." Gen. Gen. 32:30
We are told to seek God's face, as in 2 Chron. 7:14, in order to bring repentance and healing to our hearts and land. The face of God can be found in His Word. The face of God is also found in physical evidence, like the Shroud of Turin, that confirm His Word, and are themselves confirmed by His Word, and are not apart from His Word. Search the scriptures for yourself, and find out if these things are true.
*The above is based upon the 8/9/20 message to the Church from Dr. Kenneth Stevenson.
To Contact/Submit prayer requests/Support the ministry/Order the book, "NAZAH-White Linen and the Blood of Sprinkling",

and to help us get out the message, to contribute to the Book of Remembrance for Sean Stevenson:
everlastingcovenant@ymail.com
To watch/hear Dr. Stevenson's complete message:
https://twitter.com/everlastingcov8
Prayer of Salvation for all who desire to receive Jesus as their Savior:

Lord Jesus, I desire to know You, and to know Your salvation. I believe that You died for me, and that You were resurrected for me. Forgive me of my sins. Come into my heart, change me, fill me with Your righteousness. Inscribe my name in the Lamb's book of life. Baptize me in Your Holy Spirit, so that I can learn the truth of Your Word and ways, and be strengthened in my walk all the days of my life. You are the hope of my life, and You are my eternal life. I place my trust in You, Lord, for myself, and my whole household. Use me to do the will of the heavenly Father, Who sent You, in Whose name You came. In Your name, and in thanks and praise I pray, Amen.
Dr. Stevenson's newest book is now available: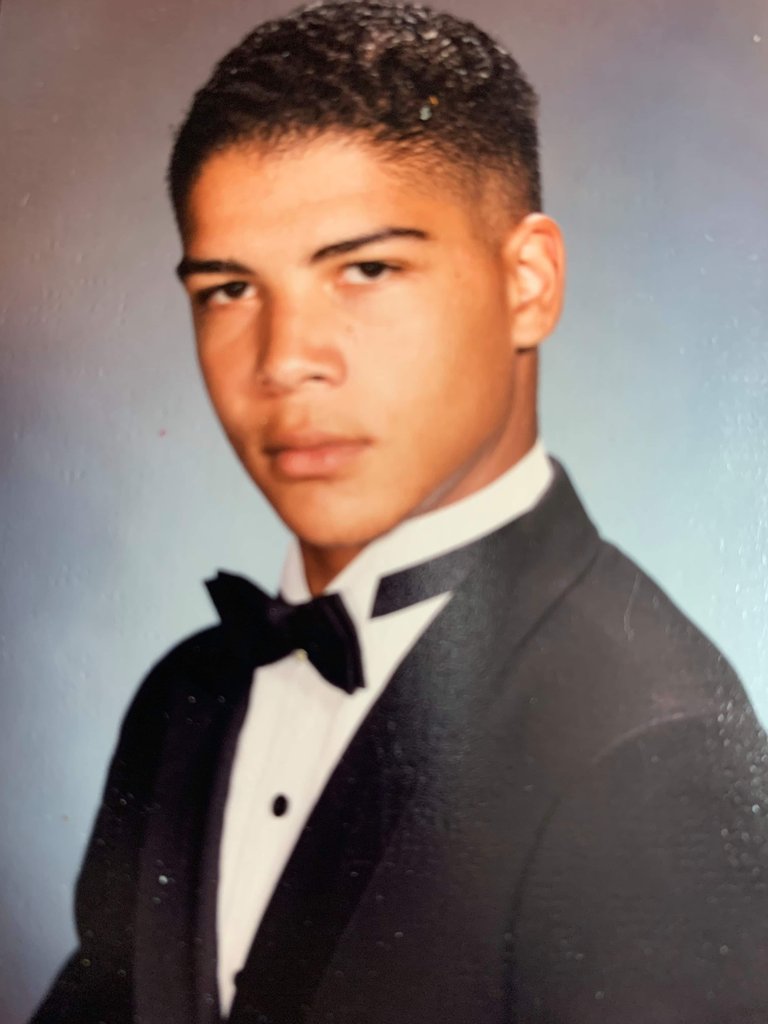 Sean Stevenson